Who We Are?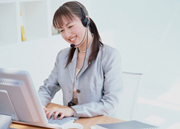 Pelangi Alternatif (M) Sdn Bhd (264153-D) established in 1993 with the head office located in Subang Jaya, Selangor.  Pelangi Alternatif was principally engaged in the business as a supplier of scientific and medical products to higher learning institutions, universities, research laboratories and the Ministry of Health.
Pelangi Alternatif, was subsequently involved in the manufacturing of several cotton based medical products for use in  Government hospitals and clinics under the ADOPTION SCHEME  umbrella. Pelangi Alternatif was given the Adoption Scheme status in July 2004 to supply medical disposable products to the Ministry of Health (MOH). The office and  manufacturing plant covers around 12,000 Square Feet located in USJ industrial Park , Subang Jaya, Selangor .
Now Pelangi Alternatif become one of leading manufacturer of cotton based medical disposables company in Malaysia producing high quality medical products conform to British Pharmacopoeia Standard. All the products produced by Pelangi Alternatif was evaluated and approved by the Ministry of Health (MOH) . Pelangi Alternatif (M) Sdn.Bhd. already completed the Quality Management System ISO 9001:2008 and ISO 13485:2003 standard and registered with Medical Device Authority, Malaysia.
Mission Statement
To be the leading supplier of medical related products and services in the region.
Objective
Place great importance on gaining attention and confidence from our customers.

Pelangi Alternatif takes great care of producing high quality products and services.

Strive to achieve Pelangi Alternatif objective to become one of the respected and acknowledged supplier of medical products and service in the region.
Future Operations/Directions
Our future shall be based on today's platform. The building blocks or the fundamentals have to be creatively designed incorporating flexibilities that are able to accommodate customers' requirements effectively. Hence, our fundamentals shall be towards achieving continuous producing high quality medical products  in the region.